Resistant to 13 force winds and 7 magnitude earthquakes, this special homestay is amazing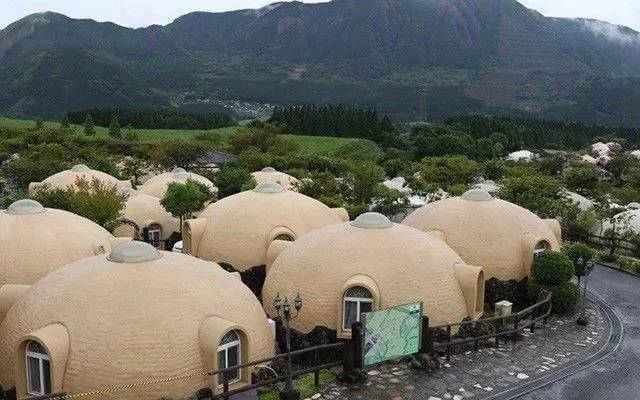 As we all know, Japan is in an active tectonic plate with frequent earthquakes, typhoons and other natural disasters.So Japanese designers have created a hut that looks like a steamed bun in the hope of minimizing the risk of disaster.
In 2017, a magnitude-7 earthquake in Kumamoto prefecture sent mantou huts all over the country.While many houses collapsed and suffered heavy casualties, the mantou house remained standing and even the Windows were not broken.
What makes a little house that looks like it's made of foam so strong?This has to mention the material and structure of the dome house.It is built from a graphene-modified EPS module, a new building material that is resistant to wind of magnitude 13 and earthquakes of magnitude 7.As the EPS module house is a dome structure, the wind in any direction can be reasonably avoided, and it is very firm and stable in strong wind areas.The modified EPS module is composed of numerous independent bubbles, so the blocking effect of heat flow is also very good, the insulation performance is good, really achieve the effect of warm in winter and cool in summer, the living is very comfortable.
The biggest difference between this prefabricated building and traditional building is that the building modules are processed in advance in the factory, and can be assembled directly after being transported to the construction site, which is very convenient.
Because it can be made into different shapes according to the characteristics of the scenic spot, it has been widely used in the scenic spot home stay, theme towns.Various cartoon models are favored by children, many parents will bring their children to clock in this web celebrity home stay, not only the children have fun, but also make adults a fairy tale dream.